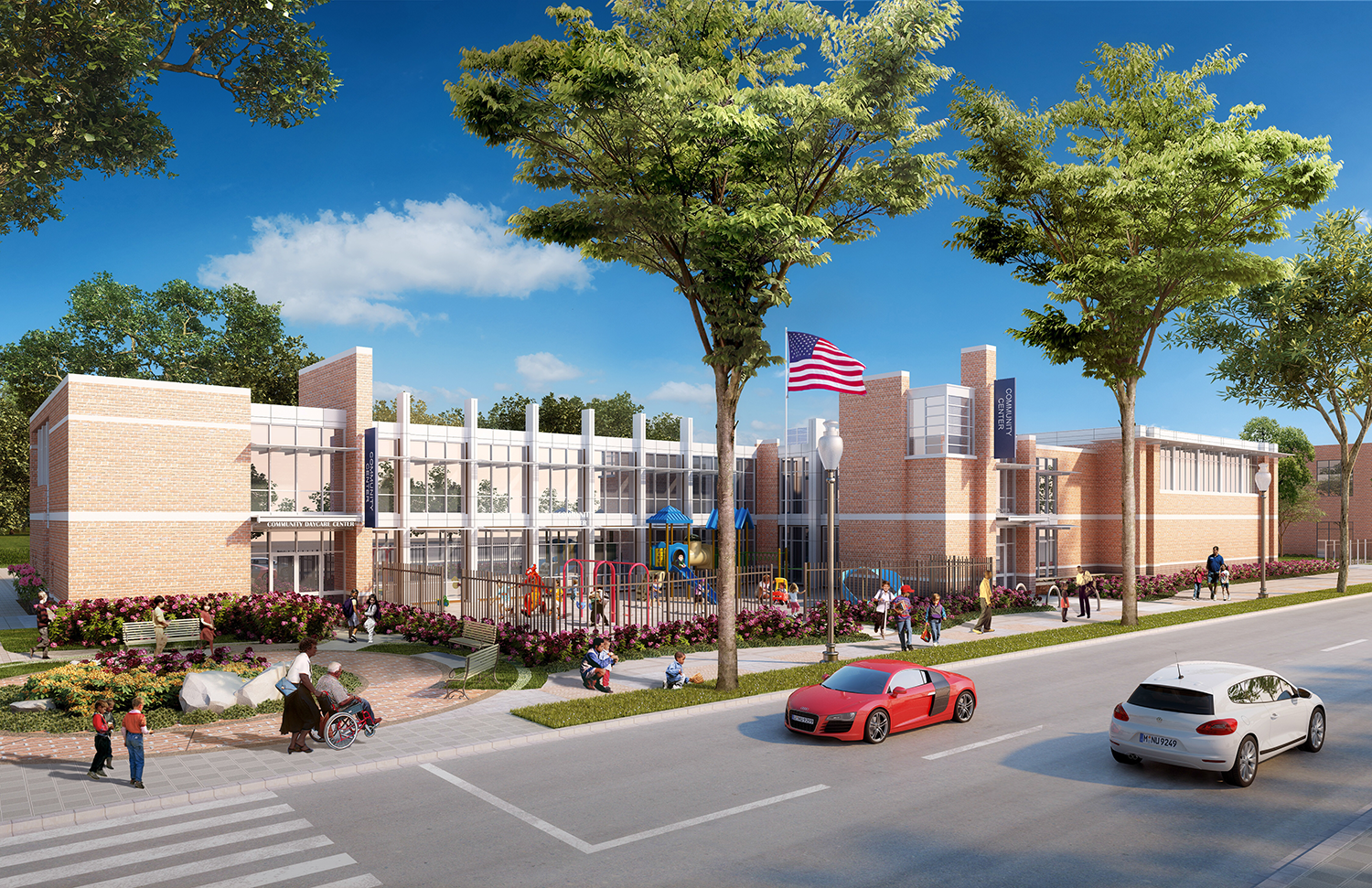 The community BUILDING - Capitol quarter communitIES
Welcome to the Community Building for the Capitol Quarter Communities.
This center, located on 5th Street between K and L streets in Southeast, is meant for neighborhood enrichment and exercise for the greater Navy Yard, Near Southeast, and Capitol Quarter communities.
The Community Building has a gym, soft-floored exercise rooms, a workout room, meeting spaces, a day care center suite, a warming kitchen, a computer lab, and arts and crafts spaces available for use.
One of the largest HOPE VI projects in the nation, Capitol Quarter is the result of the District of Columbia Housing Authority leveraging a $34.9 million grant in 2001 with public and private dollars for a total of more than $581 million to create more than 1,700 rental and homeownership units, office and retail space, and this community center. DCHA committed to rebuilding the 707 affordable units that were previously part of the now demolished Capper/Carrollsburg development. So far, 425 units have been built with the rest in the pipeline.
The Community Building welcomes its neighbors, both old and new, to make this center their second home.
Ask us about programming and membership opportunities.
1000 5th Street SE
202-547-0581